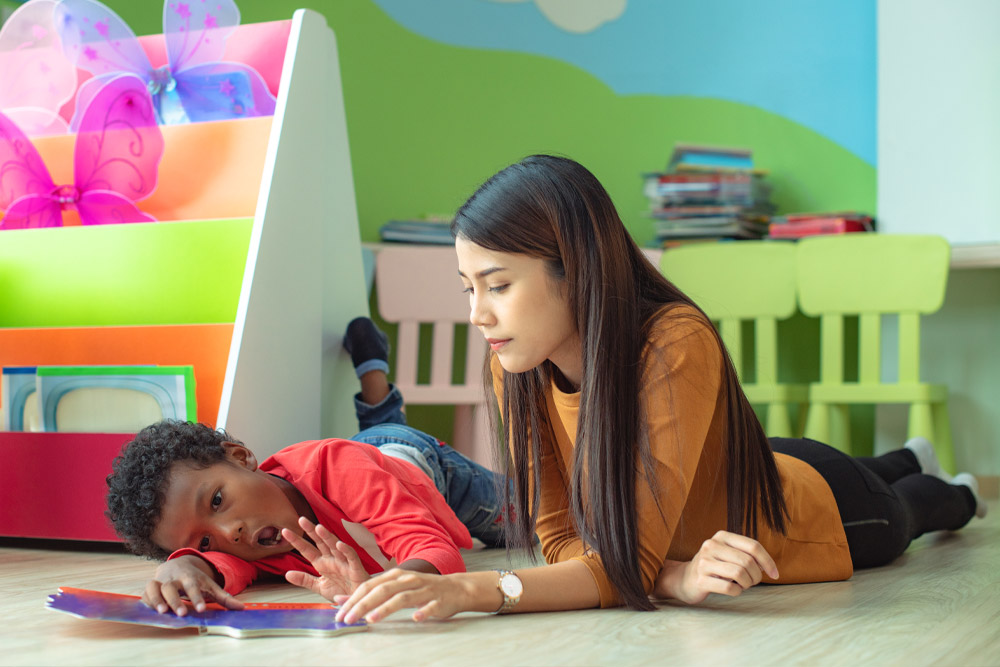 What Experience Do School-Based BCBAs Need to Succeed?
BCBAs typically have a master's degree in Applied Behavior Analysis or another related field. To be successful in working with students, administrators, and fellow clinicians in an educational setting, it also helps to have:
● Strong leadership skills
● Supervisory experience
● Crisis intervention training
● Strong organizational skills
● Strong communication skills
When you choose to engage with PTS, we'll place you in one of our partnering schools. There, your voice will be heard and your expertise will be highly valued. You'll collaborate with professionals from a variety of backgrounds and create behavioral health interventions for specific students so that they can achieve their goals and access their education.
We Take a Different Approach to School-Based Behavioral Health Services
BCBAs working in a school setting conduct Functional Behavior Assessments (FBAs) to help determine what's driving students' behaviors. As you know, not every student displaying problematic behaviors requires an FBA, however.
To address this and match students with the right level of support, we use a Multi-Tiered System of Support (MTSS) approach that begins with Tier 1 interventions used to address behavioral issues at the classroom level. Both teachers and paraprofessionals can run these easy-to-lead interventions that help more students in the least restrictive environment.
On top of that, the MTSS approach helps to keep caseloads more manageable for therapists by ensuring only the students who truly need to be there get put on the caseload. This helps develop students' capacity rather than dependency by moving them through a continuum of support.
PTS Offers Flexibility and Security
PTS differs from other staffing agencies because we don't just place you in a school; we go with you. We begin by providing you with a personalized placement to ensure a good fit for you, the student population, and the school district.
As an independent contractor, you'll have the option to start with a part- or full-time schedule. Many clinicians find that this enables them to create the work-life balance that works best for them, and it shows. Nearly half of all incoming applicants have been referred to PTS by a current clinician.
Join Our School-Based Academy
We also offer an optional School-Based Academy orientation starting every August. This is designed to give BCBAs and other clinicians new to the school environment the tips, tricks, and insights they need to be successful. A few of the things you can expect to learn include how to manage a therapy caseload, write an (Individualized Education Plan (IEP), track productive hours, and more.
Join PTS's Behavioral Health Team to Advance Your BCBA Career
If engaging with PTS sounds appealing to you, start exploring our website to learn more about the school-based therapist experience. Then check out the current opportunities in our partnering schools and submit your application today!