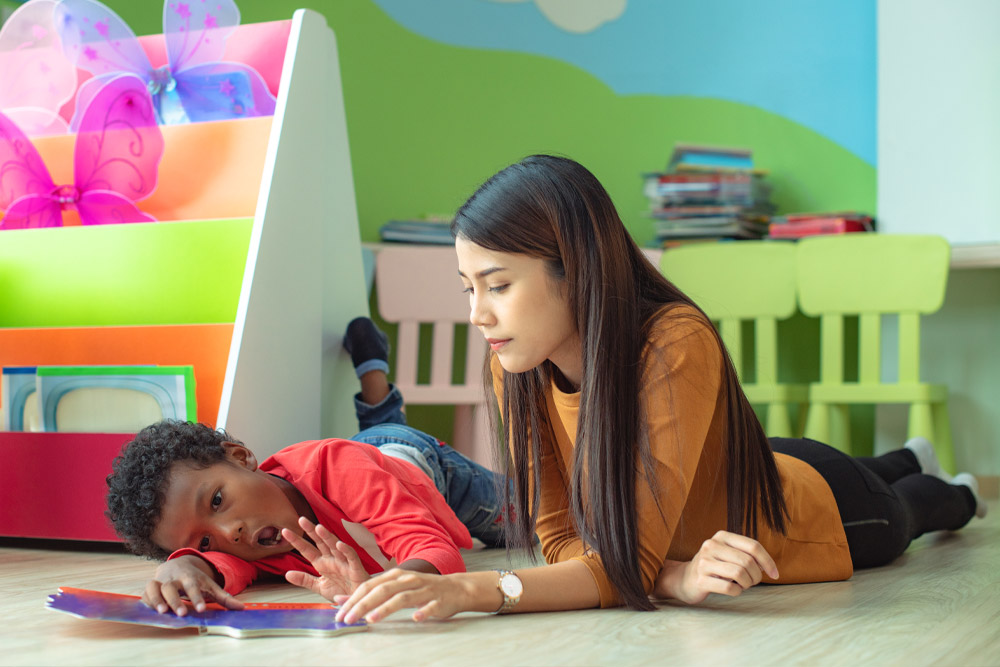 Are you a Board-Certified Behavior Analyst (BCBA)? Do you want to work in a school near New Castle, Delaware? If so, Pediatric Therapeutic Services (PTS) can help you advance your career by placing you in one of our partnering school districts.
We differ from other staffing agencies, though, because once we place you in a school, we go with you. Learn more about BCBA job opportunities near New Castle, DE, today.
What to Expect as a School-Based BCBA
Working as a BCBA in a school near New Castle, Delaware, is a dynamic and rewarding experience. From team meetings and assessing students' needs to collaborating with other clinicians to provide the best possible care, every day is different.
BCBAs and the other service providers who work alongside us are independent contractors. We make individualized placements in our partnering school districts to ensure long-term success. To succeed as a BCBA in a school setting, you must have strong leadership, organizational, and communication skills. Supervisory experience and crisis intervention training are also important.
When you engage with PTS as a BCBA, you will collaborate with a multi-disciplinary team of dedicated service providers, from Speech Therapists to mental health counselors and many more. By taking an integrated approach to pediatric therapy, you can better ensure that each student gets what they need to access their education.
MTSS Approach to School-Based Behavioral Health Services
As a BCBA, you know all about conducting Functional Behavioral Assessments (FBAs). You also understand that not every student needs one. At PTS, we know this, too. That's why we apply a Multi-Tiered System of Supports (MTSS) approach to school-based pediatric therapy and related services.
This approach includes three tiers of support at the classroom, small group, and individual therapy levels. By matching children with the right level of support, this approach ensures no one falls through the cracks and keeps caseloads manageable for BCBAs.
What does this mean for you? When you work alongside PTS, you work within a system designed to help more students, while containing caseloads, so everyone involved gets what they need.
Access to Support & Other Opportunities for School-Based BCBAs
If you are just starting out in your BCBA career, you have the option to attend our annual School-Based Academy, which begins every August. During this experience, you will connect with other BCBAs and learn things like how to write an Individualized Education Plan (IEP) and more.
We also have an active Facebook group where you can network with other school-based service providers. When you engage with us as a school-based BCBA, you can access support whenever you need it from a PTS Clinical Director or your Therapy Team Lead. You can also access our extensive resource library of clinician-developed evaluation materials and assessment tools at any time.
Where Can I Apply for BCBA Jobs near New Castle Delaware?
Whether you want to advance in your career or transition to a school setting, there are plenty of BCBA job opportunities to explore. If you like the idea of working with a staffing agency that continues to provide you with access to support and professional networking, contact us at PTS. Learn more about BCBA jobs near New Castle, DE, and apply today!