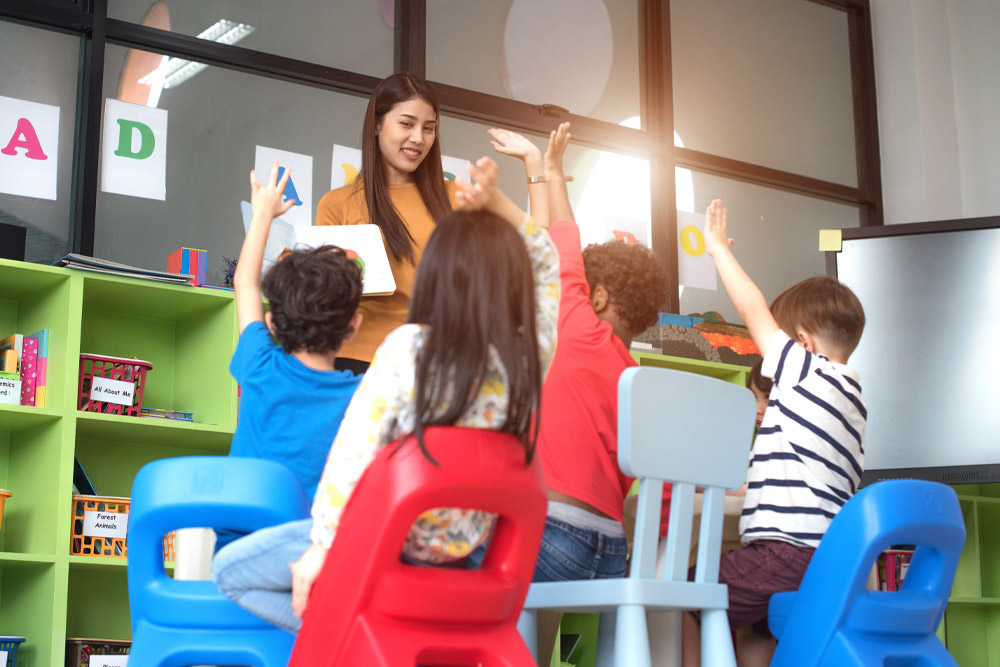 Be Part of a Multi-Disciplinary Support System for Students
Like you, the PTS team has spent many hours in classrooms and one-on-one sessions with students. We've seen how students succeed with a well-rounded support team encompassing multiple disciplines. That's why we take a multi-disciplinary approach that addresses the whole child. When you work alongside us, you'll collaborate with therapists and providers in a variety of disciplines to develop and execute a multi-tiered treatment plan.
Working as a School-Based Services Provider Alongside PTS
When you engage with PTS as an independent contractor, we'll place you with one or more of our partnering districts. While many staffing agencies may stop there, we continue to provide you with the support you need to succeed as a school-based services provider. Our Clinical Directors are available to offer guidance or advocate on your behalf with the district.
We also offer a free community Facebook group, a library of clinician-developed resources, and additional networking and career advancement opportunities. It's our goal to ensure you succeed.
Apply for a School-Based Position With PTS
Are you ready to start or grow your career as a school-based services provider? Check out the many opportunities we have available to engage with PTS as an independent contractor today!