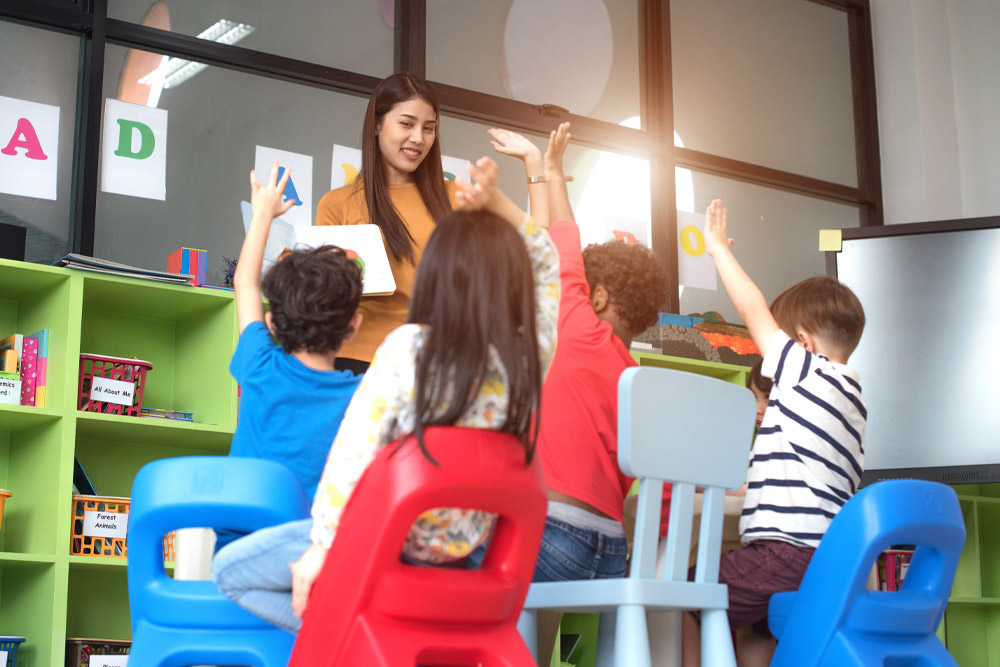 A Model in OT-Teacher Collaboration Together – Everyone Achieves More
A group of five fourth-grade students sits in a small circle working in close cohesion with an occupational therapist. Across the room, another small group completes an art project with a support staff member, while yet another group learns to differentiate between land and water forms. All the while, the classroom teacher moves about in a supervisory yet unobtrusive manner, soaking in the experiences of all her students.
When Diana Fongheiser and Pam Hackett, MPT, founded Pediatric Therapeutic Services (PTS) in 1998, this classroom model was rare, or at the very least, an approach that both rehab professionals and school staff were reluctant to attempt. Today, however, the model and the people who apply it daily are credited with helping Exton Elementary School students realize considerable gains in their educational environment.
Located about 45 minutes west of Philadelphia, Exton Elementary is part of the West Chester School District—traditionally recognized as one of the best in the commonwealth of Pennsylvania. "Only the most progressive, collaborative school environments are willing to adopt this model," said Fongheiser. "We're also helped by the fact that we have a small, stable team of therapists in this district."
The OT portion of that team is represented by Mary Adolf, MS, OTR/L, who is in her fourth year of working at Exton Elementary through PTS, which provides advanced therapy services to school districts throughout southeastern Pennsylvania. Before joining PTS, Adolf spent 12 years working in early intervention with children aged birth-5. In the school environment, however, Adolf has the ability to collaborate with professionals inside and outside the rehab professions.
Pediatric Therapeutic Services is located at 525 Fayette St., Conshohocken. For more information, call 610-941-7792.